IDX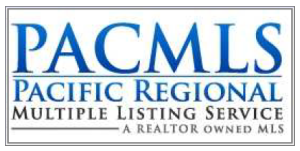 This page contains information about accessing RETS feeds for IDX purposes.  If you have any questions not answered here, please call your local PACMLS representative.
If you're an IDX Vendor, the current IDX Agreement should be obtained from the local REALTOR® Association your client is a member of. PACMLS REALTORS® should obtain the current IDX form through their Association website or office. For your convenience, below are links to each participating Association website:
Lower Yakima Valley Association of REALTORS®
Phone: (509) 839-3959
Tri-City Association of REALTORS®
Phone: (509) 783-2184
Whitman County Association of REALTORS®
Phone: (509) 338-0949
---
Please make sure you also obtain and review the current copy of the PACMLS Rules and Regulations:
Click Here to view the current PACMLS Rules and Regulations NOTE: This copy of the MLS Rules contains only the PACMLS Rules and does not include supplemental policy information (i.e. penalty policy, inappropriate language policy, etc.). To obtain this information, please contact your member association (or website) for details.

Click Here to review supplemental guidelines pertaining to IDX.
IDX User ID codes for AGENTS and OFFICES are available at the following links. If the agent/office you are searching for does not appear in this list (or if the links are not working), please call your local Association of REALTORS® office for assistance.
IDX User ID Codes – AGENT
IDX User ID Codes – OFFICE